Most Anticipated Features of the 2018 Hyundai Kona
Best features of the Hyundai Kona
The 2018 Hyundai Kona is poised to compete in one of the most competitive vehicle segments in today's automotive industry. We've already provided a high-level model overview and given you a closer look at the engine options, but now, it's time to zero in on some of the features. With a modern and well-equipped interior, the 2018 Hyundai Kona gives drivers a lot to enjoy, but we've narrowed it to our three favorite features for you to look forward to.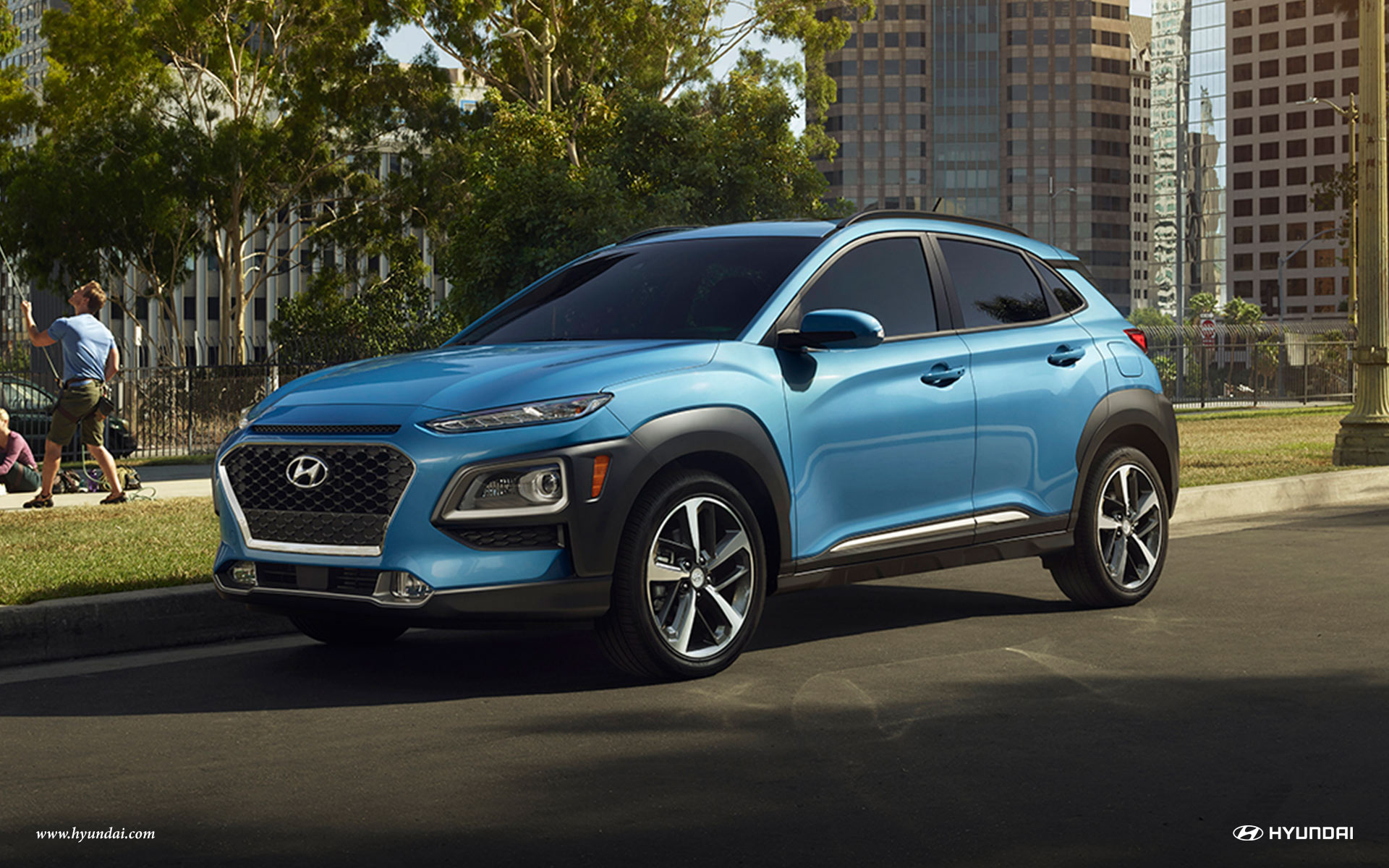 ​
7-inch touchscreen with Apple CarPlay™ and Android Auto™
Large touchscreens are becoming more and more common in today's vehicles, but the Hyundai Kona takes things a step further by offering Apple CarPlay and Android Auto. These systems bring your smartphone's interface to your Kona's infotainment system, which means a familiar layout, apps that fit your needs, and all of your contacts are available at the ready.
Head-Up Display
Head up displays not only look cool, they are also incredibly functional. The 8-inch combiner display elevates out of the dash and projects important driving information in your normal line of sight so you don't have to divert your eyes from the road.
Qi Wireless Phone Charging
This optional feature is the future of phone charging. It allows you to charge your phone while it lays flat, completely wirelessly, making it easy for your to get charge on the go. Rather than fumbling with cords, this wireless solution adds a new level of convenience to your drive.
The 2018 Hyundai Kona near Denver, CO certainly has a lot of competition, but with these features, a great engine lineup, and a sleek, standout design, there is a lot that sets it apart from the crowd. Check back to our blog for more information about the upcoming 2018 Hyundai Kona or contact us to be among the first to drive the new model when it arrives.
Source: blog